Marketing
·
Grange Park - Cheltenham
·
Hybrid Remote
Channel Marketing Manager - Ref: R00142
We are looking for a Channel Marketing Manager to establish a global channel marketing function within VoCoVo to support the marketing activities with existing and new channel partners globally.
We usually respond within a week
Key Responsibilities 

Working in conjunction with the Head of Channel, regional marketing plans and campaigns will be devised and reviewed quarterly to meet the objectives within the allocated budget.
To build relationships with global channel partners and develop annual joint marketing plans to generate additional revenue in line with mutually agreed targets.
To support the channel relationship end to end from onboarding, joint marketing and all other marketing-related needs this role will be a "one-stop-shop" for all channel marketing requirements.
To manage partner marketing activity in line with budget allocation to ensure ROI and to ensure that all marketing activity complies with VoCoVo brand guidelines.
To work with the Head of Channel in devising regional 12-month channel marketing plans in conjunction with global channel partners.
Plan marketing activity in partnership with partners for the upcoming year, with all marketing activity agreed with the relevant budget secured at least 1 quarter in advance
Attend QBRs with key partners to build relationships and enable ongoing planning
As part of the overall channel marketing plan, devise appropriate multi-channel lead generation campaigns to both secure.

New partners for VoCoVCo
End-user lead generation for the partners
Recommend marketing channels considered effective for meeting agreed objectives and are within budget to include:

Events -co-branded presence at key industry events and partner-led events in the market
Email marketing content for EU, UK and USA for use by or on behalf of Channel partners
Social media content - blogs/posts and social media advertising for use by or on behalf of Channel partners
Support for digital content such as display ads or landing pages
Content for events that support the lead generation process e.g. webinars, trade shows, podc
Support the launch and adoption of a new product to the Channel aimed at mass market customers.
Work with proposition and wider marketing team to devise campaigns to support the launch and adoption of new products designed for the channel market
Co-branding - education and compliance
Train and educate new partners on co-branding guidelines
Create and police a process for sign-off for co-branded assets created by channel partners to ensure compliance and best practices
Work with creative teams in-house to build a library of assets that can be easily co-branded by channel partners and make these available for use on the VPP (VoCoVo Partner Portal)
Campaign Management
Measurement and reporting of campaign outcomes and recommending revised campaign activities to improve results ongoing
Effective use of marketing automation tools and other technologies, new and existing
Manage Channel Marketing budget seeking pre-approval for activity that is deemed relevant and after a successful business case presentation.
Work with wider marketing and channel teams to agree on budget requirements and create business cases for approval where necessary
Develop and manage the VoCoVo Partner Portal and surrounding software (VPP)
Ensure all training material is available and correct with our Training Manager
Manage the visibility of content via group settings
Build automation processes for VPP activity such as course completion or deal registration over a certain amount
Manage integration of VPP and Hubspot, and develop any additional value
Key Competencies
Experience in setting up an effective B2B channel marketing function and implementing best practices
5+ years of solid B2B channel marketing experience ideally in the technology business
An effective planner with a strong, relentless focus on execution
Good relationship builder and able to manage multiple stakeholders inside and out of the business
Articulate and able to understand complex products and concepts and express them simply and clearly
Able to demonstrate successful planning and execution of marketing campaigns
International experience in North America and Europe
Experienced with marketing automation tools - Hubspot, Mailchimp and social media platforms
Experience working within Technology or SaaS businesses is advantageous and knowledge of the retail sector desirable but not essential
SEO & PPC experience is advantageous
Ability to work on own initiative
Delivery focused
Team player
Able to prioritise and collaborate
CIM Qualification - a bonus
Department

Marketing

Locations

Grange Park - Cheltenham

Remote status

Hybrid Remote

Yearly salary

£60,000 - £65,000

Employment type

Full-time

Employment level

First /Mid-Level Officials

Role ID Number

R00142

Hiring Manager

Nicola Ashley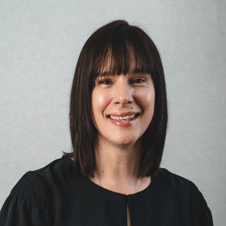 Contact
Nic Ashley
Global Head of Marketing – Marketing
About VoCoVo
VoCoVo empower people to collaborate, communicate, and connect through voice.
Marketing
·
Grange Park - Cheltenham
·
Hybrid Remote
Channel Marketing Manager - Ref: R00142
We are looking for a Channel Marketing Manager to establish a global channel marketing function within VoCoVo to support the marketing activities with existing and new channel partners globally.
Loading application form